Soft Cheeses
It has a fresh and lactic flavor with a delicate texture.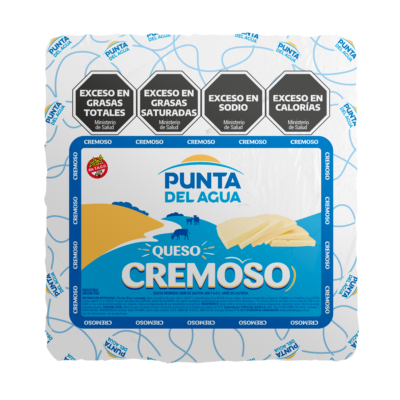 Soft Cheese Pack
Description
Soft Cheese is manufactured with standardized milk, with added cream. It has creamy texture and mild and pleasant flavor.
Presentation
4 - 4.5 Kg, vacuum packed. Heat-shrinkable bags presentation. Packaging box contains 4 units.
Usage
It is excellent for breakfast, snacks and for several meals preparation.
Nutrition Fact
Serving size 30g (1 slice)
Amount per Serving
%DV(*)
Calories
91 Kcal=380KJ
5
Carbohydrates
0,6 g
0
Protein
5,2 g
7
Total Fat
7,5 g
14
Saturated Fat
4,9 g
22
Sodium
148 mg
6
Does not provide significant amounts of trans fats and dietary fiber. (*)The % Daily Values (DV) tells you how much a nutrient is a serving of food contributes to daily diet. 2,000 calories a day is used for general nutririon advice.
INGREDIENTS: Whole milk, lactic ferments, coagulating enzymes, calcium chloride, sodium chloride. Annato. CONTAINS MILK.


GLUTEN FREE.

Suitable for people with coeliac disease.